Full Time

People & Culture Coordinator
Job Description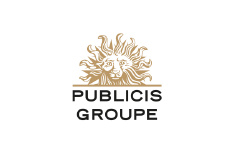 Job Description
Publicis Groupe is a world leader in marketing, communication and digital business transformation, driven through the alchemy of data, creativity, media and technology. Our connected platform of companies and capabilities is more than an operational framework. It's a cultural model we've built to unite our people in a collaborative way of thinking and working. Publicis Groupe offers its clients seamless access to the expertise of its 100,000+ people across 100+ countries globally.
In Australia, our powerhouse of marketing capabilities stretches across creative agencies (Saatchi & Saatchi, Leo Burnett, Publicis Worldwide), media agencies (Starcom, Zenith, Spark Foundry), Razorfish, Digitas, Epsilon, Arc, Prodigious, PMX, PPQ, PR (Herd MSL), CitrusAd and Balance Internet. We also have Publicis Sapient driving digital business transformation for our clients.
Some of our benefits include:
Taking time out – enjoy your Birthday off, an additional 5 days leave after 2 years' service, career breaks and parental leave with up to 18 weeks paid primary carer leave
Inclusive leave approach – we offer Flexible Public Holidays, Gender Affirmation leave and Fertility Treatment leave
Wholeself – free access to Sonder, flu vaccinations and regular seminars and events supporting your physical, mental and financial wellbeing
Grow & Develop – enjoy extensive L&D opps through our online learning platform, Marcel, our Groupe L&D program, Buddy Up (our mentor program), and access to the MFA and ACA for industry learning
DE&I – we've got a committed Belong strategy, and 4 engaged Employee Resource Groups (Viva Women, EnABLE, Egalite and EmbRACE)
Celebrate – we're big on celebrating and shouting out about great work. We've got informal and regular formal awards, anniversary celebrations and referral bonuses.
Work, your way – our Publicis Liberté flexible working approach means we value your contribution, not where you're sitting
About the role
The People and Culture Team at Publicis Groupe is a thriving, award winning and passionate team. As true partners to the business, we are highly regarded for delivering a best-in-class service, shaping both people and business strategy.
We have an exciting opportunity for a People and Culture Coordinator to join our talented and diverse team. In this role, you'll focus on delivering a world class people experience to employees and people leaders through effective administration and coordination of key processes across the employee lifecycle.
It is a hands-on role, responsible for supporting the on-boarding, off-boarding and engagement initiatives in the agencies. You'll work as part of a large team community, gaining exposure to broader P&C strategy through involved ANZ Groupe related people platforms and programs.
In this role, we might spot you:
Responding to queries for our people on policy, payroll, leave or systems
Ensuring a smooth start for newbies, overseeing the onboarding process and completing their induction
Supporting leavers by completing exit interviews and giving them a positive leaver experience
Preparing visa applications for our international employees, and answering questions from employees
Championing the probation process through growth conversations, administrative tasks and supporting terminations as required
Acting with curiosity to research and learn about employment legislation
Supporting throughout ER cases with note-taking and preparing paperwork with the support or a senior P&C lead. Assisting employees and line managers with queries regarding leave, performance management and conduct
Acting as the point of contact for our development platform providing up-to-date statistics and analysis of results
Assisting in the developing and implementation of cultural events to support retention and employee engagement
Completing relevant cyclical and ad-hoc reporting such as WGEA, CSR, various salary surveys etc.
Compiling monthly payroll and working with the Payroll team to ensure on-time and accurate processing
Ensuring accurate data entry into our HRIS and providing relevant reporting as needed
Active involvement in agency and Groupe people programs and initiatives
About your experience
We're looking for someone who has:
1+ year experience in a People & Culture Administrator role
A keen interest in working and growing your career in People & Culture
Well-developed computer skills across Microsoft Office suite (especially Excel)
Experience working with a HRIS or other software where you need to ensure accurate input of data
Good written and verbal communication skills with the ability to handle highly confidential information and treat employee data with discretion
A people-person with a natural desire to ensure people are engaged, supported and fulfilled at work
A basic understanding of Australian Immigration and Employment legislation is an advantage
You'll be a natural with your:
Attention to detail that is second to none
Ability to provide solutions and think outside of the box
Collaborative ability and be able to thrive when working with others
Professionalism and strong time management skills, with the ability to juggle multiple priorities
Strong organisation skills, with a love for being one step ahead
If this sounds like you, we'd love to hear from you!
Publicis Groupe believes that our people are our greatest asset. Our people are chosen for their skill sets, their ethics and professional qualities without any exclusion, preferential treatment, or discrimination. We are proud to be an equal opportunities employer and do not discriminate by reason of age, gender, gender identity, race, sexual orientation, nationality, religion or disability or any other difference. We encourage applications from all qualified individuals and will provide appropriate assistance for candidates who may need other considerations or adjustments throughout the recruitment process upon request.
How to Apply
Apply via direct company link
252 total views, 5 today
Apply for this Job