Full Time

Digital Manager
Job Description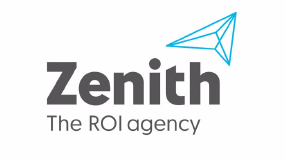 Digital Manager
21 Harris St, Pyrmont NSW 2009, Australia

Full-time
Why is this an exciting opportunity?
Be a part of the Publicis Groupe family, one of the world's most progressive and dynamic modern communications businesses, enjoying all the perks that come with our network offering:
A comprehensive Wholeself program supporting Physical, Mindful and Financial wellbeing
A creative, fun, and rewarding office environment backed up by our Publicis Liberté flexibility approach "working your way, with us!"
Access to our Global AI Platform, Marcel, connecting Publicis Groupe employees with opportunities for career mobility and collaboration across our global network
Extensive Learning & Development opportunities, including more than 15,000 learning programs via our online learning platform Marcel Classes
A culture of open feedback and support to reach your goals through our Career Conversations program
A committed Diversity, Equality and Inclusion strategy driven through our Viva! Women, Égalité, enABLE and Embrace (reconciliation action plan) programs
Work Your World program enabling employees the flexibility to work from anywhere in the world for up to 6 weeks per year
Parental leave policy with up to 18 weeks paid primary carer leave and generous secondary carer benefits
Access to counsellors, psychologists, and professionals through Sonder – an all-in-on digital wellbeing technology platform designed to support psychological, medical & safety needs
About Zenith
At Zenith, our mission is to take brands to new heights. We believe marketing is a powerful investment that can build and grow brands and increase business profitability. So, we unlock opportunities for growth by placing consumer behaviour, attitudes, and insights at the heart of everything we do.
Central to this vision is the knowledge that we are only as good as our people. To grow our clients' business we need to attract, retain, develop, and grow the best and brightest talent in the industry. We know it is not the sum of one, but the sum of all of us that make us great.
Our agency purpose is to Inspire Growth – Growth of Our People, Growth of Our Clients, Growth of Our Brand and Growth of Our Business. We're determined to eradicate any barriers that prevent our people from reaching their fullest potential.
We offer progressive flexible working options to everyone at all levels – It's not a policy. It's behaviour led and reinforced through our values
Mental health & wellbeing is something we take seriously – It's championed by our own people internally and is a regular conversation
We have a lot of fun – Even in this virtual world, we're constantly looking at reinventing how we're connecting with each other
The transformation you will experience
This is an incredible opportunity to join Zenith as a Digital Manager. You might be an established Manager or, a driven Senior Digital Executive who has a successful track record of handling accounts proactively and are ready to take your next step.
The beauty of this role is that you'll get to take ownership of your work and operate with autonomy – you will have the opportunity to spearhead the day to day running of 4 accounts, with the support of a Digital Executive and Coordinator who will oversee campaign implementation. The clients you'll get to partner with are leading brands within various categories including FMCG, fintech, pharmaceuticals and smart home technology. The dynamic nature of these accounts will lend you the platform to broaden your scope for creative and strategic thinking, as well as harness your digital expertise to put new ideas forward to test.
This is an opportunity to lend your depth of knowledge across all digital media, and manage the planning and implementation of best-in-class campaigns across paid social, programmatic display, YouTube, and some search. You will work closely with a fully resourced team including offline specialists to integrate the digital offering seamlessly into the media plan. With confidence, you will be able to manage up/down proactively, knowing when to escalate issues to the Digital Director and how to guide the development of juniors within the team.
Your scope will include:
Planning – compiling digital/performance media plans, leveraging Groupe deals and presenting these direct to the client; integrating digital into the client advertising mix
Working closely with the Digital Director to guide digital strategy
Team management – you will be responsible for managing workflow; training the Executive and Co-ordinator to ensure all campaign set up/optimisations/reporting and finance are completed to deadline
Overseeing campaign implementation with the support of the Executive and Co-ordinator
Craft expertise – leading optimisation decisions, and mentoring the Executive in the application of optimisations and setting up bid rules within bid management platforms
Client contact – acting as the day-to-day client team & client contact across digital/performance channels
Financial and invoice management
What you're looking for
A supportive and collaborative culture
Clients who are open to be challenged and working progressively
Fulfil your career ambitions in a business large enough to accommodate them – we have one of the finest mobility programs GLOBALLY!
What type of person will be successful in this role
You'll possess:
Experience in a similar role, preferably from an agency environment
Experience in media planning – plan creation and management, reach planning and forecasting – across digital/performance media channels
Fundamental knowledge and working experience across CM360/DCM, DV360 (Display and YouTube), Meta, Google Ads / Bing Ads, Google Analytics
Experience with brand safety tools (e.g., Double Verify)
Financial management skills preferably with Spectra MD
Team management skills – mentor, coach, task manage and quality control work from the junior members of the team. Set example of correct attitude and levels of professionalism
Presentation skills – you can confidently present to clients and articulate digital/performance media plans in an effective and simple way.
An analytical skill set – you can confidently analyse data and write compelling insights
Attention to detail and clarity
Time management and organisation
Zenith, as a part of Publicis Groupe, believes that to deliver the best solutions to our clients, our people need to reflect the diverse communities in which our clients operate. We value diversity and the skills, knowledge and experience that difference brings to our culture and solutions. We encourage applications from Indigenous Australians, people with disability, people from diverse cultural and linguistic backgrounds, mature age workers, and lesbian, gay, bisexual, transgender, and intersex (LGBTI) people. We are committed to providing reasonable adjustments for employees with disabilities and for candidates in our application process. If you need assistance or adjustment due to a disability, please contact us.
269 total views, 6 today
Apply for this Job