Contract/Temp

Ranger Trainee – Emerald QLD
Job Description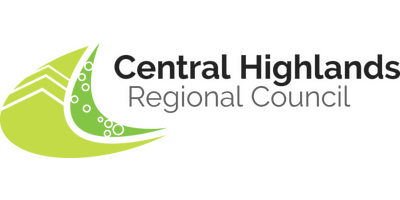 Our trainee programs are a great way to kick-start a fulfilling career and secure a pathway into our large and diverse workforce.
We provide a structured traineeship program providing invaluable on the job experience paired with a nurturing learning environment to support your journey to obtaining a nationally recognised qualification.
In collaboration with Registered Training Organisations you will grow your knowledge base and expand your practical skill set to a national standard, that will be transferable throughout local government in Australia.
Central Highlands Regional Council is currently seeking applications for a Ranger Trainee.
In this role you will gain skills to assist with the monitoring and operation of council's animal management, pest management and stock route network management plans. Your hands on skills be supported by undertaking a two-year Certificate III Conservation and Land Management qualification.
To be eligible, participants will need to be:
Aged 15 years or older and no longer at school.
Able to meet citizen, residency and visa requirements to undertake a traineeship.
This position is able with government funding. As a result, these positions are subject to further eligibility requirements.
Applicants must meet one of the following identified disadvantage groups (you can meet more than one requirement)
Young people (aged 15 – 24 years)
People with disability
Long-term unemployed job seekers
Displaced workers
Aboriginal and Torres Strait Islander people
Women re-entering the workforce
Mature-age job seekers (45 years or older)
Veterans and ex-service personnel
Migrants and refugees from culturally and linguistically diverse backgrounds
If you are interested in becoming a Ranger, then we'd like to hear from you.
To apply for this position:
Please download and review the position description.
To be considered for this position, please include the following documents:
A cover letter outlining your motivation for applying for this position and how you meet the eligibility requirements listed in this advertisement.
Your resume detailing your career history relevant for this position.
Applicants who meet the mandatory requirements listed in the position description and eligibility requirements listed in the advertisements will be sent a video assessment to complete.
Please note our recruitment process includes the following pre-employment checks:
To be appointed to a position within the Central Highlands Regional Council, you must be an Australian citizen, or have permanent residency status, or hold a visa permitting you to work in Australia permanently.
The pre-employment checks relevant to this position include:
Right to Work in Australia
Medical and functional assessment including drug and alcohol testing
Reference checks
Qualification check
Criminal History check
For a confidential discussion, please contact the recruitment team on 1300 242 686 or register your application by submitting your cover letter and resume.
Applications Close: 5pm Monday 17 May 2021
How to Apply
Apply via direct company link
1371 total views, 9 today
Apply for this Job