Full Time

General Assistant – Full Time
Job Description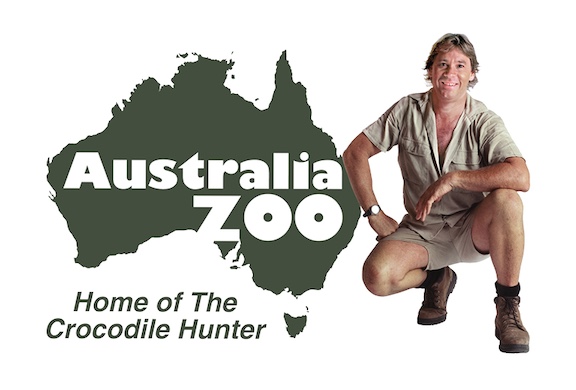 An exciting opportunity has arisen for someone to join our Wildlife Warriors team in a Full Time capacity as a General Assistant!
Australia Zoo is an equal opportunity employer, where we recognise the diversity of our workforce and community – be it on the basis of gender, age, race, sexual orientation, or religious belief. We provide specific workplace programs to support diversity and equal employment opportunities for women, people with disabilities and all cultural backgrounds.
This position works closely with the Chief of Staff of Australia Zoo Wildlife Hospital to ensure the smooth functioning of all their daily activities and to ensure a customer-focused, responsive and professional service is provided at all times.
This position requires a highly organized, capable professional who is flexible and able to respond quickly to changing circumstances and priorities. In addition to being highly skilled in the administrative area, you'll need highly developed relationship and influencing skills and be able to work in collaborative way with staff across the business and liaise with a variety of external companies. Strong communication skills are required, both written and oral, along with exceptional attention to detail.
At Australia Zoo, assistants continually work towards providing our guests with the best possible service. They do this with enthusiasm and motivation toward their individual learning and training.
Duties May Include –
Management of all internal and external appointments for the Chief of Staff
Be on-call and available for the Chief of Staff at all times via phone and email
Provide a full range of administrative support services including filing and records management; faxing; mail; photocopying etc
Collect and disseminate information in a timely and accurate manner on behalf of the team, on matters relating to their activities/engagements ensuring the highest levels of confidentiality and probity
Coordinate and implement all filing of central core documents
Evaluate and continually update current administrative and resourcing systems, as necessary
Ensure that all stakeholders of Australia Zoo Wildlife Warriors are aware of any upcoming events, meetings and bookings
General Office duties
Answering Phones and presenting with great characteristics of customer service
Maintain the highest level of confidentiality and professionalism at all times
Maintaining Australia Zoo's customer service standards
Commitment to our privacy and confidentiality policies
Ensure company ethics and professional standards are adhered to at all times
Working within the guidelines of Workplace Health and Safety procedures to ensure security
Participating in performance training and development reviews or programs as requested by the company both on and off the job
Attending meetings as requested by management
Essential Criteria –
7 day a week availability, including weekends, public holidays and school holidays
Applicants must be enthusiastic, mature minded, confident, well-presented and able to demonstrate a high level of work-ethic and initiative
Great interpersonal communication skills and customer service
Well-developed organisational skills and the ability to handle multiple tasks at a time
Preferred Criteria –
Current First Aid and CPR Certificate
Any associated licences; training, workplace health and safety
Current manual driver's licence
Experience in a similar role
Applications close 28th of June 2021.
Here is a checklist of information you will need to have ready before you start to complete the employment application form:
Education history
Employment history
References
Any qualifications you may have eg First Aid
Any achievements you may like to tell us about
your availability (what hours can you work)
A resume in .pdf or .doc format
Any other info that may support your application
How to Apply
Apply via direct company link below
1538 total views, 8 today
Apply for this Job